5 Best Activities In Haridwar; Stay at Cherry's Haridwar
Introduction

Haridwar: A Holistic Destination
Geographical and Religious Significance

Pilgrimage and Cultural Significance

Starting Point of Char Dham Yatra
Hosting Kumbh Mela Every 12 Years
Amrit Spill from Samudra Manthan

Activities in Haridwar

Dip in the Holy Ganges

Preferred Ghats for Ritual Baths
Serenity and Freshness of Ganges Dip

Witnessing Ganga Aarti

Morning and Evening Rituals
Spiritual Atmosphere and Reflections

Meditation and Inner Peace

Spiritual Aura for Meditation
Ashrams and Meditation Centers

Exploring Sacred Temples

Mansa Devi Temple
Chandi Devi Temple
Daksha Mahadev Temple
Maya Devi Temple
Sri Ganga Temple

Culinary Delights

Diversity of Local Cuisine
Must-Try Dishes and Eateries
Introduction:
Haridwar, which has been referred to by names like Muktidwar, Gangadwar and Muktidham in different religious text, is one of the holiest places in India. Situated some 220km north of New Delhi, in Uttarakhand; this is the place from where River Ganga enters plains.
Pilgrimage and Cultural Significance:
Haridwar– the Gateway to God – is the place from where pilgrims start their char dham (Yamnotri, Kedarnath, Gangotri, Badrinath) yatra every year. This is one of the four places in India where Kumbh Mela takes place once every 12 years. It is assumed in Hinduism that amrit (elixir) spilt into Ganga waters here after samudra manthan.
This is one of the most popular religious sites. But owing to its proximity to New Delhi, it has also emerged as a kind of weekend destination. There are several activities possible for visitors here. This is a list 5 activities one scan indulge in:
Activities:
Dip in River Ganges: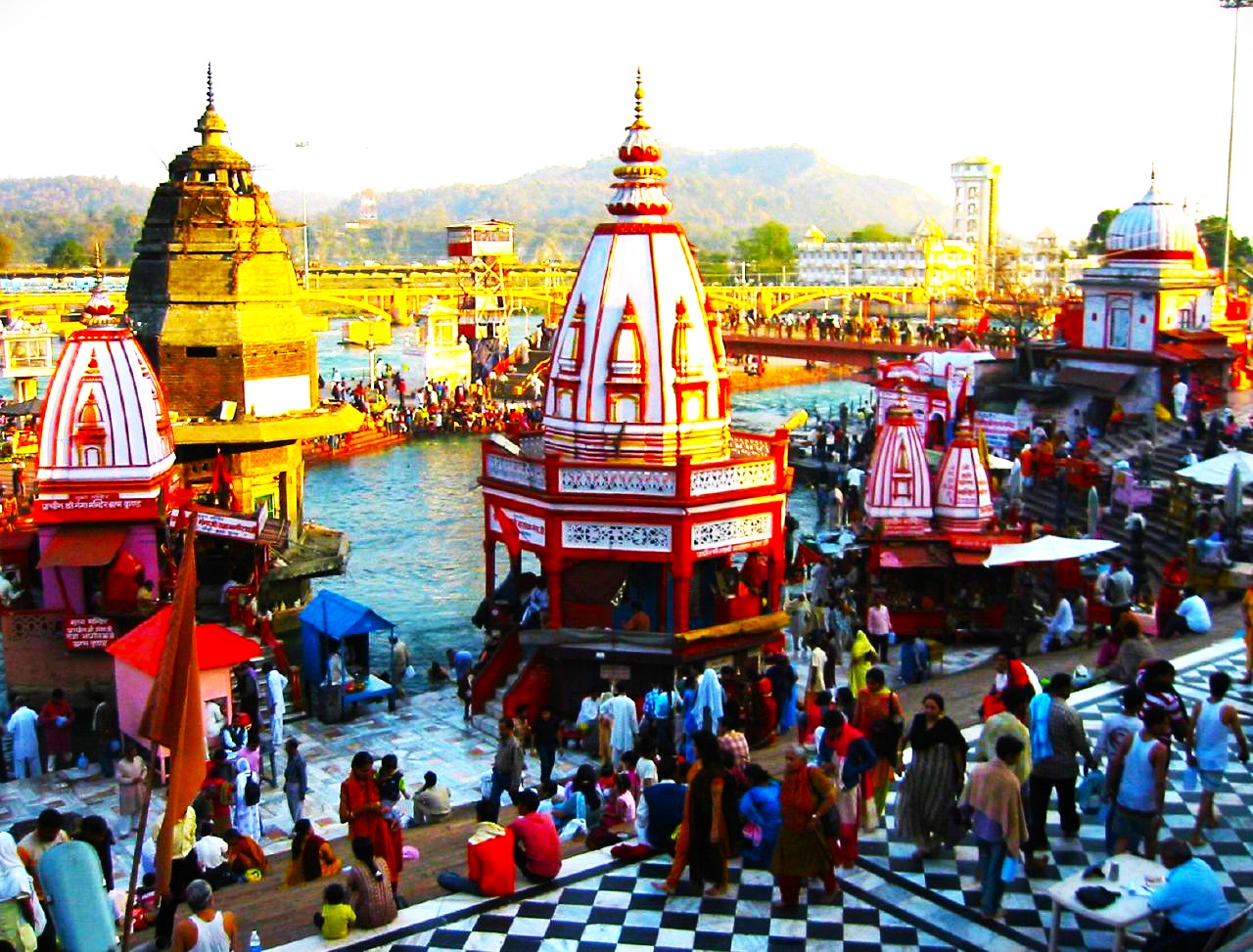 The best and a must activity in Haridwar is to take a dip in River Ganges. People prefer Har Ki Pauri to take dip. Elaborate arrangements have been made by the administration for people to take bath in cool Ganga water at Har Ki Pauri. There are several ghats here like Subhash Ghat, Gau Ghat, Asthi Parvati Ghat, Vishnu Ghat and Singh Dwar Ghat among others.
Some pilgrims also prefer to take dips in Ganga at Kankhal. This is famous for Daksha Temple. This is the place where Goddess Sati is supposed to have immolated herself seeing her husband Lord Shiva being insulted by her own father Daksha.
Wherever you take a dip in Ganga water, the water is on cooler side. It is advisable to get body used to its temperature slowly before taking a dip. But the kind of freshness you feel after a dip is difficult to describe in words. Suitable arrangements have been made at Har Ki Pauri for women pilgrims to change their clothes after taking bath.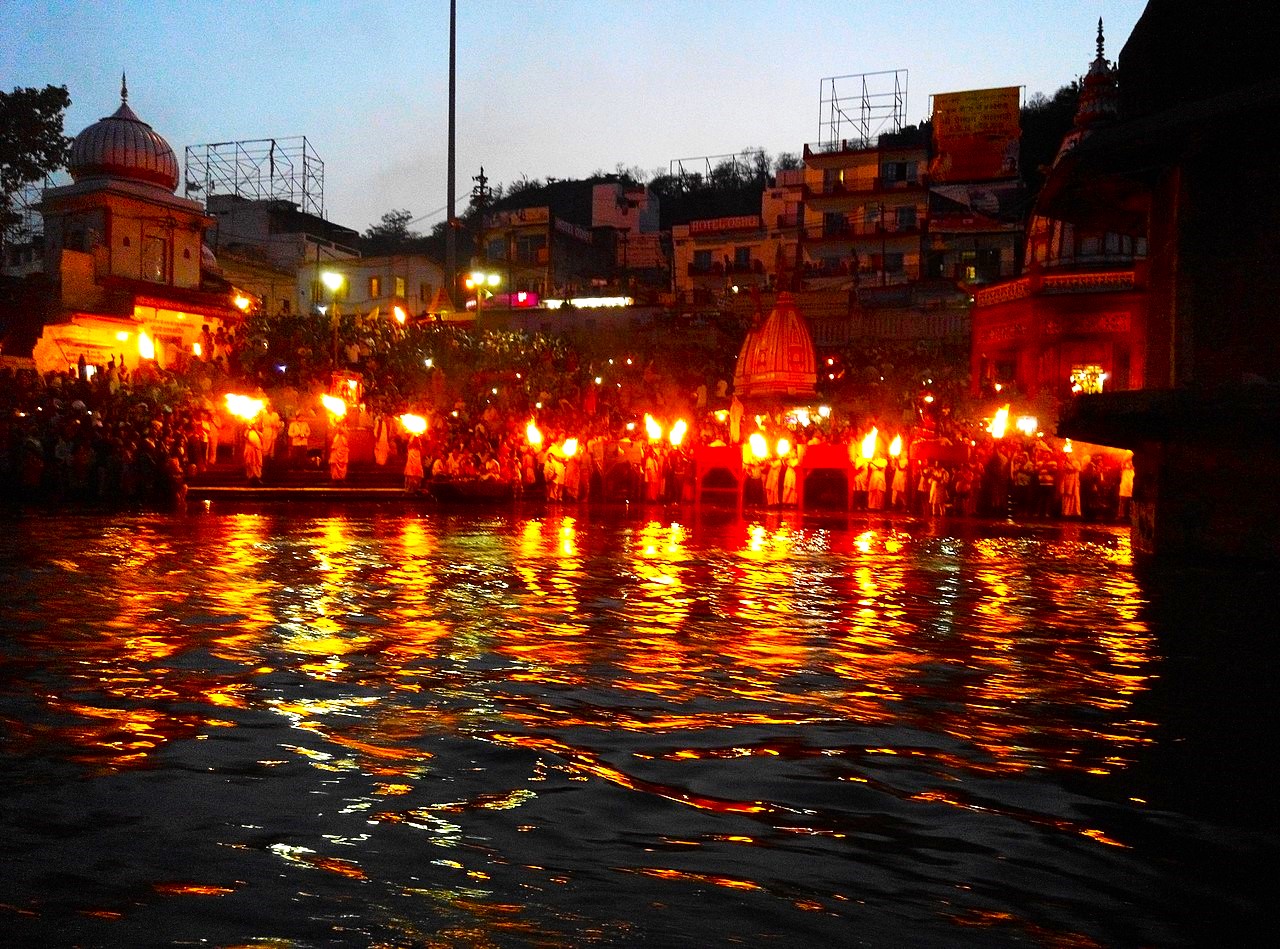 Watching Ganga Aarti
One of the most famous activities in Haridwar which everyone must be a part of is to see Ganga Aarti. This is performed very morning at dawn and every evening at dusk.
Priests doing an aarti with people chanting devotional songs and playing religious bells is an amazing experience for all persons to see – religious or non-religious.
Reflections of aarti in the flowing water of River Ganga and the followers also lighting up small candles and floating in water – all these present a spectacle not seen anywhere, except maybe in Varanasi.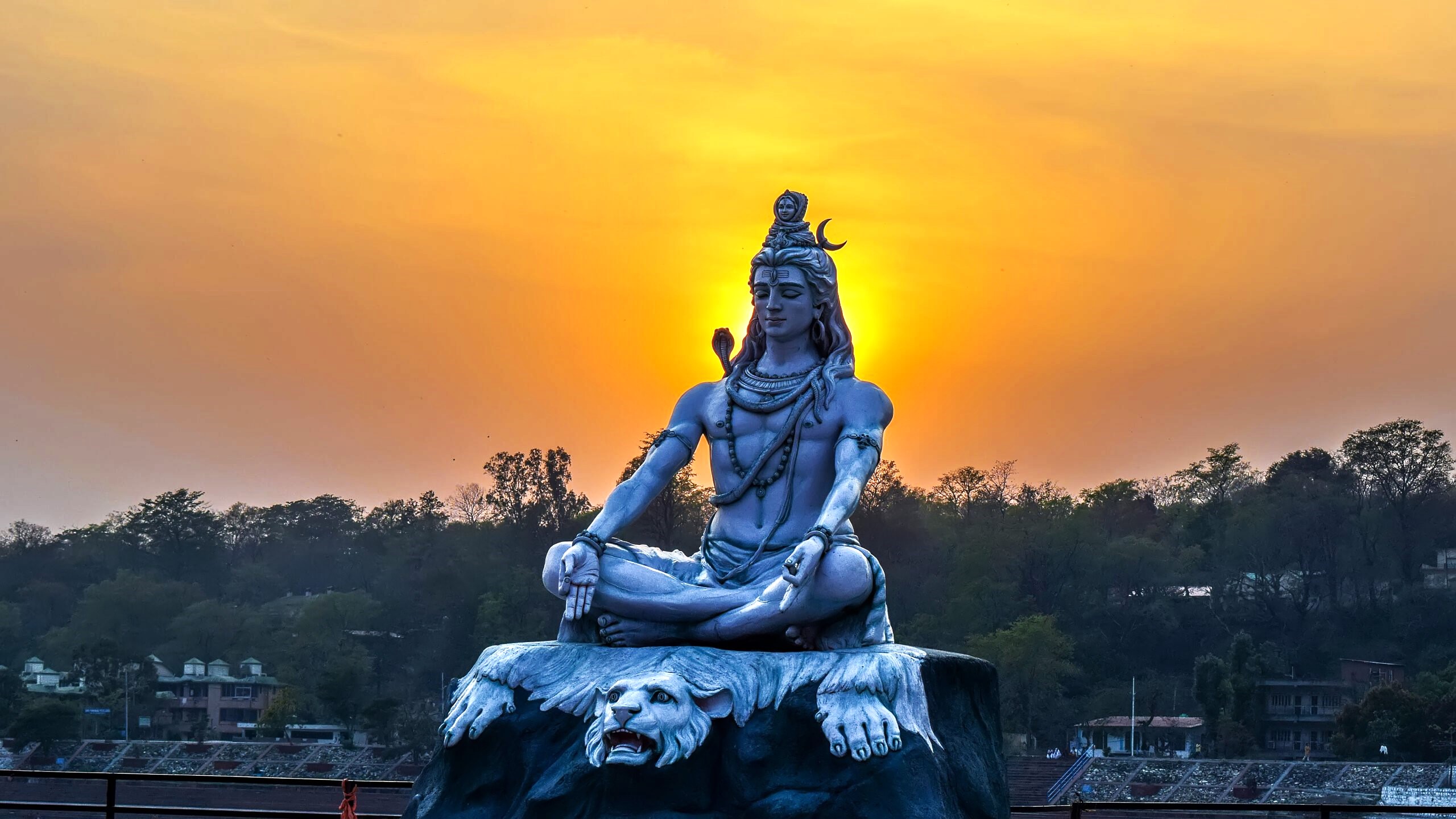 Indulge in Meditation
When you are in Haridwar, how can you go without meditation. So many people have done meditation in Haridwar, from the big rulers to ordinary folks to so many monks. Feel relaxed and do meditation anywhere you wish on one of the numerous ghats of River Ganga.
There are also a number of ashrams in Haridwar. Many of these teach how to do meditation and yoga. You can choose to stay at anyone of these.
Visit Temples in Haridwar
Haridwar, being an ancient place of reverence for the Hindus, has a number of temples. Some of these are more significant for the followers. These are Mansa Devi Temple, Chandi Devi Temple, Daksha Mahadev Temple, Shri Ganga Temple, Sati Kund Temple, Maya Devi Temple, and Bharat Mata Temple.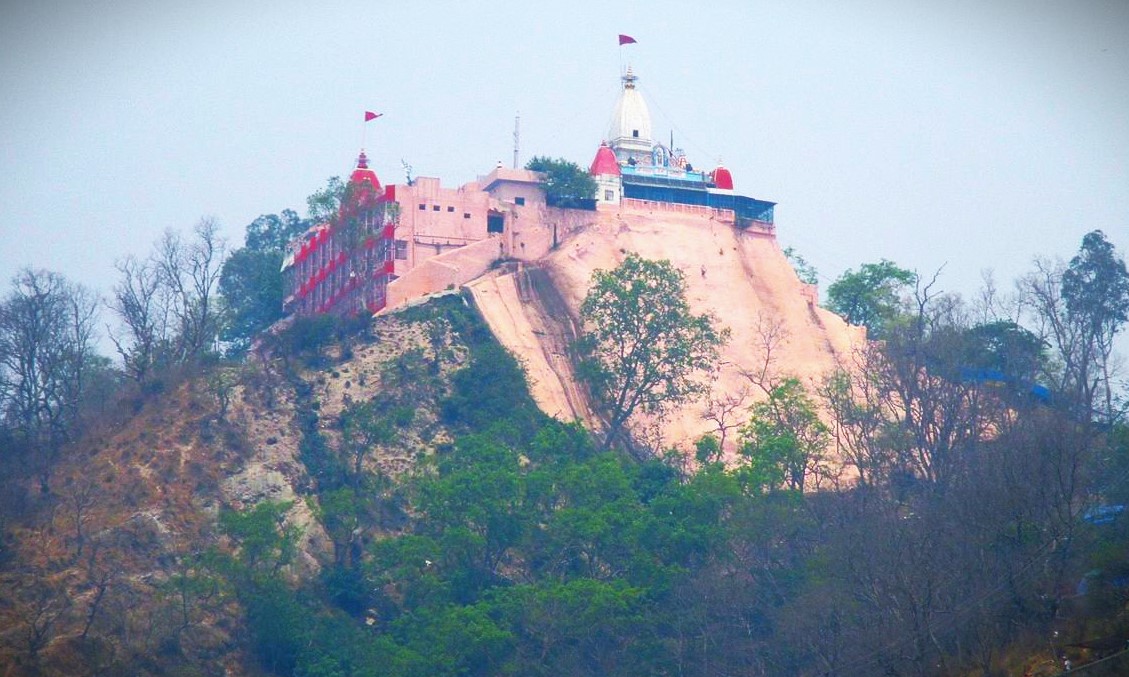 Mansa Devi Temple, dedicated to Mansa Devi, a form of Shakti, is quite a famous temple in Haridwar. Mansa Devi is believed to have emerged from Lord Shiva's mind. No wonder Mansa Devi Temple is among one of the most important five pilgrimages in Haridwar. It is situated on a hill top called Bilwa Parvat and besides an uphill trek, it can also be approached by ropeways.
Chandi Devi Temple, perched on Neel Parvat, is dedicated to Goddess Chandi. Also referred  to as Siddha Peetha by the locals, Chandi Devi Temple is also among one of the five most important pilgrimages in Haridwar.
It is believed the foundation of this temple was originally laid in the 8th century by Adi Guru Shankaracharya. He is said to have installed the first idol here. However, a formal shrine was built in the year 1929 by Kashmiri king Suchat Singh.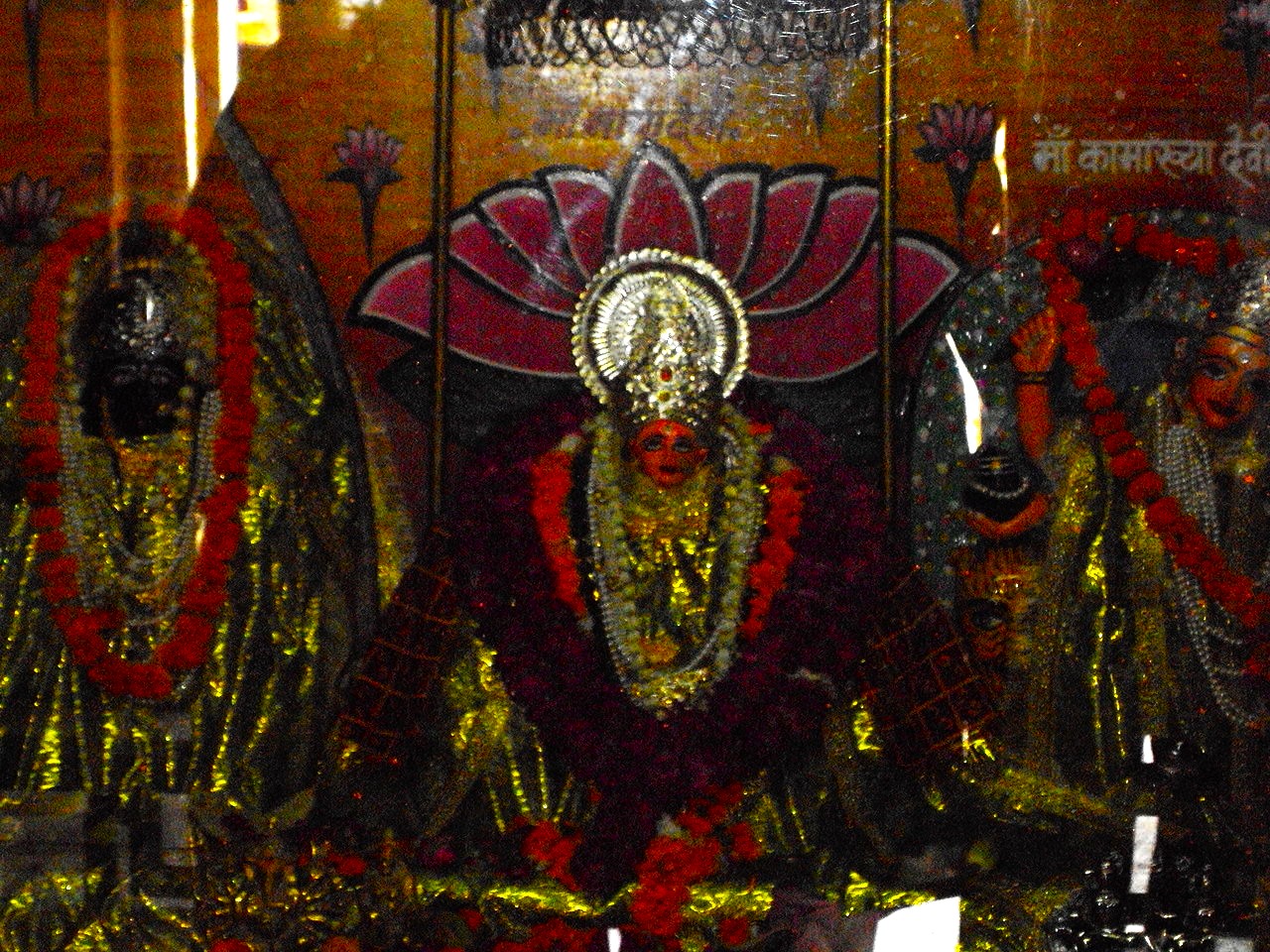 Maya Devi Temple, regarded as the third most important temple in Haridwar after Mansa Devi and Chandi Devi temples. Dedicated to Goddess Maya, an incarnation of Sati, the temple is supposed to have been built over the place where the navel and heart of Goddess Sati.
The inner shrine of the temple has idols of Goddess Maya, Goddess Kali and Goddess Kamakhya. The temple has huge crowd of devotees during Navratri and Kumbh Mela.
Sri Ganga Temple, dedicated to River Ganges, was constructed by King Vikramaditya in the 1st century BC, in memory of his brother Brithari, who is said to have come here and meditated on the banks.
Daksha Mahadev Temple, one of the oldest in Haridwar, is located in Kankhal area. The temple is named after King Daksha Prajapati, the father of Goddess Sati. The Temple houses the Yajna Kund and the Daksha Ghat on the left of the main temple where devotees take a dip in the holy Ganga River.
Sati Kund Temple, located in Kankhal in Haridwar, is said to be the place where Goddess Sati, wife of Lord Shiva, burnt herself in the sacrificial fire due to her father's non-acceptance towards her husband. This temple is one of the most essential and fascinating spots in Kankhal and overseas visits by many followers.
Try local restaurants and eateries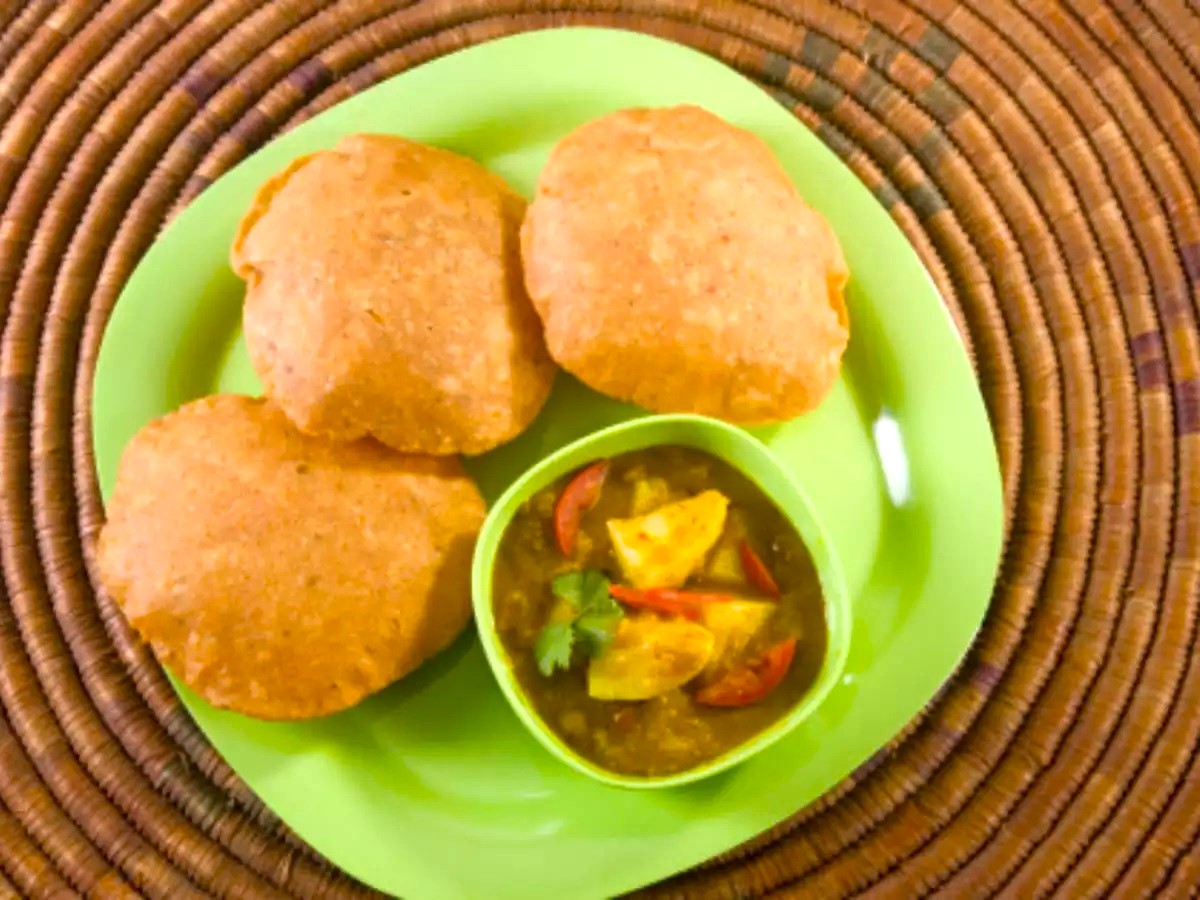 Haridwar, being a famous religious place, is often crowded by pilgrims and also by those who come here for weekends. With so many people coming a number of options for food have come up in various parts of this holy city. There are a number of items which must be tried while in Haridwar for a trip.
Visitors will have to delve deeper into lanes and sub-lanes of Haridwar to discover some of the best food delicacies and the places which serve them. Some of the food joints have become quite popular among regular visitors.
Haridwar has some of the best kachoris you can find anywhere. There are eateries which sell kachoris exclusively. There are some restaurants and dhabas which have become famous selling delicious parathas. The parathas are usually served with a bowl of curd and generous dollops of butter – enough to fill stomach for the rest of the day.
There are eating joints which have become famous by selling chaats like papri chaat, and items like aloo tikki, dahi vadas and pani puris. Some of the small time restaurants also serve very delicious chole bhature and aloo puri. Lassi is also made in special way at several eating joints. Rabri at some of the shops are quite popular among locals and visitors.